A Glenn Gould Tour of Toronto and Area

32 Southwood Drive. The Russell Herbert & Florence Greig Gould family home in the comfortable Beaches area of Toronto. Southwood is a hilly, treed and quiet street not far from Lake Ontario. "The young Gould had many pets, including goldfish named Bach, Beethoven, Chopin and Haydn. His succession of dogs included Sinbad, Sir Nickolson of Garelocheed, and Banquo. He had rabbits, turtles and a non-deorderized skunk but their names are not on record. It would not surprise me to learn that the skunk's name was Stravinsky." - Geoffrey Payzant. There was also a bird named Mozart. Robert Fulford, a distinquished Canadian author and editor of Saturday Night magazine, lived next door. His father Herbert "Bert" Gould, a furrier, was also an amateur violinist, His mother Florence taught him his first piano. By the time he was five, he was composing and performing his own piano pieces. The house, a designated historical site, has a plaque in front of it but is otherwise very ordinary.

Williamson Road Public School. "... a high-ceilinged, three-storey, mostly brick building with an unwelcoming facade. For young Gould it was half a block down the hill, turn right, and another half-block, to terrors both real and imagined, and boredom. 'I found going to school a most unhappy experience and got along miserably with most of my teachers and all my fellow students.'" - Geoffrey Payzant.

The Royal Conservatory of Music of Toronto. 135 College Street. When Gould started taking lessons there at age 7 when it was called the Toronto Conservatory of Music. He played his first solo student recital there and studied with Alberto Guerrero until 1952. The RCM moved to McMaster Hall, 180 Bloor St. West, in 1963. The Professional School section at RCM was renamed the Glenn Gould Professional School of Music after its most famous student in January 1997. 135 College is now the site of Ontario Hydro.

In the selected letters compilation, GG wrote to John Maurer, a young fan, the following excerpt, (dated February 28, 1962).

"Now to your question about the Royal Conservatory of Music. (It was called the Toronto Conservatory in my day but has since been changed.) I am afraid that I cannot speak with any authority about it since I have not for at least ten years had any connection with it. Moreover, quite frankly, I think that there are perhaps many other institutions much closer to your home which are equally well established to serve you for your musical education. I cannot, in short, recommend it without some reservations."

In 1964 he told graduates of the Royal Conservatory of Music in Toronto that his best advice would be "devoted to convincing you of the futility of living too much by the advice of others."

Malvern Collegiate Institute. Gould studied there from 1945 to 1951. He never matriculated as he was on a special programme of studies which allowed him to pursue his music studies. Robert Fulford was another Malvern drop-out and the renowned Greek-Canadian suprano Teresa Stratas also attended there. 55 Malvern.

Uptergrove on Lake Simcoe. The Gould family had a winterized cottage there. Gould would take to the lake in a motorized boat wearing a coat and hat in summer and circle around the fishermen shouting at the fishermen above the roar of the boat engine trying to drive away the fish to save them from their doom.

The Eaton Auditorium. This opulent hall was in the Eaton College Street store at College Avenue and Yonge street. Gould made his performing debut at the Eaton Auditorium on December 12, 1945 while not yet 13 years old. He performed not on the piano but on the Casavant organ in the Auditorium. This recital was organized by the Casavant society and all performers that evening were somehow connected with Malvern Collegiate Institute. Gould played Mendelssohn, Dupuis and Bach. Later Gould made his first public solo recital at the Eaton Auditorium playing Scarlatti on October 20, 1947 as part of an "International Artist's Concert".

The Eaton Auditorium was the only Toronto auditorium Gould felt was good enough to record in. From 1970 through to 1977 he did all his recordings for Columbia there and would keep his piano, the Steinway CD 318, there for his exclusive use in recording. (He rented the CD 318 from Steinway in 1960, and purchased it in 1973. It now is with the National Library of Canada in Ottawa.) The Auditorium closed on March 31, 1977 around the same time the Eaton Centre opened. After it closed Glenn complained to Gramaphone magazine "I found no where else on the local scene that suited my needs, though if my arm was twisted - which is not the way one should have it when one is playing the piano - I suppose I would go somewhere else." After it closed he went on to work and record at the St.Lawrence Centre, which he decided was almost as good as the Eaton Auditorium, and at the studio at the Inn on the Park in Don Mills.

" . . . With the building of other concert halls in Toronto, its use declined in the 1960s and 1970s, and it was closed in 1976 prior to the Eaton's College Street closure 5 Feb 1977.
In the ensuing commercial redevelopment of the building, the organ was removed and the auditorium's seating was reduced to 100. Glenn Gould was the only user of the auditorium at the time. He had begun to record there in 1971 and continued to do so until August 1981. (*Encyclopedia of Music in Canada*, second edition, 1992, s.v. "Eaton Auditorium") "

Massey Hall 178 Victoria Street. At 13 years old he made his orchestra debut there playing the first movement of Beethoven's Concerto No. 4 with the Royal Conservatory Orchestra, conducted by Ettore Mazzoleni. "Who does the kid think he is, Schnabel?" A year later he would play the whole concerto with the Toronto Symphony Orchestra and Bernard Heinze, a guest conductor from Austria.

All Saints' Kingsway Anglican Church. (2850 Bloor Street West.) (2060??? Bloor Street West) They had a superb organ there on which Gould recorded in 1962 volume 1 of The Art of the Fugue by Bach. Volume 2 never appeared. The organ, which is of very advanced design, was made by Casavant Freres and installed in 1960. Columbia records sent a crew and the necessary equipment down in January 1962 to make that recording. There was also a Casavant organ at the Eaton Auditorium.

Note from Bruce Cross (bcross@lara.on.ca) Sat, 18 Jan 1997
The Casavant organ on which Gould recorded Art of Fugue 1-9 was destroyed by fire shortly after 1962. The present organ is an undistinguished Hallman, installed after the renovation which followed the fire. I know because my friend Clement Carelse is the organist, and I play the occasional noon hour organ recital there! I enjoy your page. Yours, Bruce Cross

Picture from the Toronto Historical Board Page.

110 St.Clair Avenue West Apt.902. His penthouse apartment at St.Clair West and Avenue Road. He used it mostly for sleeping and practising piano. His possessions and private archives was stacked there in heaps. It was furnished in "vintage Crippled Civilians" style. Ruth Pincoe, who sorted and organized his papers after his death said she spent the better part of the first week just putting record albums back into their jackets. He kept the Chickering piano of his youth there. Guests were warned not to lean against it lest it fall apart. There is no admission to the general public for this building.

One woman that knew him believes the mystery is impenetrable even 15 years after his death. Marilyn Kecskes has been the superintendent of 110 St. Clair Ave. West since 1973. She first met Gould on the elevator when he was wearing gloves and covering his face with a handkerchief for fear of catching her germs. Kecskes said she had never met anyone like him: a maverick and eccentric whoo was also a raging hypochondriac. She knew he was special, too, because his mailbox was the only one that had been tampered with. Someone had once tried to force it open in hope of getting a bit of his mail.

Kecskes took the elevator to the top floor of this still stylish Art Deco building. Gould, she said, was messy ("orange juice and milk cartons everywhere"), and intensely private (he fired his cleaning lady of about five years "because she liked to gossip about him"). Kecskes added that he covered his bedroom window with a bookcase, that he was a terrible driver who frequently drove his big Lincoln Continental into one of the concrete pillars in the downstairs parking lot and that he disliked intrusions. "Once he called me on the telephone," she said with a smile, " 'There's someone knocking on my door. Could you see what they want?' Imagine!"

When the elevator stopped, Kecskes opened the heavy doors next to what was once Gould's apartment and mounted the stairs to the roof. She pointed to what used to be his window. "I used to sit up here, after I had done my cleaning, and I would listen to him play all night long," confessed Kecskes, blushing at the memory. "He never knew I was up here, or else he would have been angry with me, I suppose, but I had the moon and the stars and his music and there was nothing more beautiful."

From The Gould Rush by Deirdre Kelly (The Globe and Mail, Saturday, September 20, 1997) Section C - C1.

Fran's Restaurant 21 St.Clair Ave. West. A 24-hour-a-day operation offering unpretentious North American fair. Gould, a night owl, liked to eat there as it was close to his apartment. -- Deirdre Kelly. I suppose you would have to go there in the middle of the night for the whole effect. Does anybody know what he used to order?

His Pianos The 1945 Steinway which Gould began playing in 1960 is on public display in the main lobby of the National Library of Canada. His much photographed chair is in a display case on the third floor of that institution. The Yamaha concert grand, used near the end of his life, is on display in the foyer of Roy Thompson Hall. The Chickering piano of his youth, which he also kept at the St.Clair apartment is on display next door at

Glenn Gould Park Intersection of Avenue Road and St.Clair. A small municipal park a few blocks west from Gould's St.Clair Avenue West apartment. The old Toronto Music library (of which this writer has fond memories visiting as a teenager) was there until the library was consolidated with the main Toronto Library at Yonge and Bloor and the old Music Library demolished. Look across the street at the park with the statue of Peter Pan.

Inn on the Park Eglington Avenue at Leslie Street. Gould was a frequent visitor here from the 1960's onwards. He liked its relative isolation and round-the-clock room service and set up a makeshift recording studio there. The hotel concierge recalls him lounging by the pool, in the middle of July, dressed in mittens, coat, hat, scarf and galoshes.

Gould died of a stroke in the Toronto General Hospital on October 4, 1982. A large public funeral service was held at St.Paul's Anglican Church. 227 Bloor Street East was attended by more than 3,000 people. He once mentioned that he thought nobody would come to his funeral. He is buried in the Mount Pleasant Cemetary Grave No 1050 Section 38. Ask at the cemetary office for instructions on finding his gravesite along with that of other famous Canadians. The chief beneficiaries of his will were the Salvation Army and the Toronto Humane Society.

A growing fascination with all things Gould
Peter Simpson
Ottawa Citizen - Sunday January 10 - Page A10


I've been told to look for a sitka spruce, a tree used to make piano sound boards. This one was planted near the Gould family gravesite by Sony executives from Japan during the 1992 Glenn Gould conference in Toronto. It's the only one in Mount Pleasant Cemetary. I wouldn't know a sitka spruce from a Louisville Slugger, but the headstones offer the promise of music; there's a Bell, a Piper, a Sousa and finally a Gould. I can see hundreds of graves, and the stones upon them range in style from the modest to the fantastic. It seems the most significant contribution many people make to art in life is to commission an ornate monument to themselves in death.

Glenn Gould had no such need of last minute expression. The Gould family marker is an understated rectangle of grey marble, with two panels of carved flowers around an inscription: Here lie Florence E., Russell H. "and their dearly loved son, Glenn H. Gould." A small footstone says "Glenn Gould", and below that, dappled by drops of December rain are the opening bars of the Goldberg Variations. From memory I rather fancifully attempt to follow the notes across the panel of cold, grey stone. ….

Standing in the graveyard, I remember something Gould said in the liner notes to his 1955 Goldberg Variations: "It is, in short, music which observes neither end or beginning, music with neither real climax nor real resolution, music which, like Beaudelaire's lovers, 'rests lightly on the wings of the unchecked wind.'

354 Jarvis Street. The old CBC studio including music studio where he worked and recorded television shows. It used to be a prestigious girls school, was used by CBC as a studio for years and then closed around 1992 when CBC consolidated their operations, which were scattered all around Toronto, in their new in the new Canadian Broadcasting Centre building on Front Street. It is in this new building where may be found the Glenn Gould Studio a combined recording studio and public concert hall. Look for his Chickering on display in the studio. Gould was often seen at the Jarvis Street studio wearing his winter coat in summer. This would be quite shocking to CBC employees seeing the lost and out of place looking man for the first time - especially when some would have no idea who he was. The old CBC building on Jarvis is now abandoned and covered with yellow warning signs.

National Library in Ottawa After his death, Gould's papers and effects were given to the National Library. The Steinway piano and chair are on public display and a large drawer of articles and press clippings are available to the general public for any time perusal. To look at specific items from the estate requires a reservation. Call Maureen Nevins (613) 996-7467 or Jeanine Barriault (613) 996-3530 to request examination of specific material. For example you could ask to look at his book Schoenberg, A Perspective; or his first 10" vinyl recording the Hallmark Recital Series: RS-3 (1953) with Alban Berg's Piano Sonata Opus #1; or his letters from Van Cliburn, or Leonard Bernstein, or Barbara Streisan; or the scripts to "The Glenn Gould 25th Anniversary Album" fantasy interview; or his scores of Bach's Partita's, the variations, Orlando Gibbons, Anton Webern, Berg, etc.; or his television script "Why Mozart was a lousy composer". Or ask to look at the typewritten draft with holograph corrections of the script for Gould's radio documentary "Schoenberg: The First Hundred Years -- A Documentary Fantasy" 1974. Say you want to see his gloves, or his cap, or the keys he would collect from hotels he would stay at. Photographs from the sixties recording at Columbia by Don Hunstein. Or his commentary for a CBC Recital, November 29, 1966 - draft 1 annotated. Program for Town Hall recital, New York January 11, 1955. Gould's composition Cadenzas to the Concerto No. 1 in C Major for Piano and Orchestra by Beethoven, Op. 15 Or else call Lucille Sauvé in the Marketing section (613) 995-7969 and request a free copy of the 1988 Glenn Gould exhibition catalog.
---
Date: Wed, 30 Apr 1997 23:00:17 -0400
From: Bruce Cross bcross@lara.on.ca
To: f_minor@email.rutgers.edu
Subject: Toronto

I can't help feeling that there isn't much to see in Toronto for the Gould enthusiast. His parents' perfectly ordinary house has a plaque in front of it; the old CBC building on Jarvis is abandoned, recently covered with yellow warning signs; his ordinary apartment on St. Clair has a plaque on it; the Four Seasons Hotel in East York is not worth seeing; Eaton's auditorium is closed (though not torn down, as Michael Stegemann says in the notes to Sony SK 52 620.) The organ at All Saint's church on which Gould recorded Art of Fugue 1-9 has burned. Perhaps I'm less interested in the Gould sites since I work in Toronto and pass these places frequently.
The places I would recommend you see are: Massey Hall, in which Gould played frequently (Listen to CBC PSCD 2005) also see a video clip of Gould performing the first movement of Beethoven Symphony #6 at Massey Hall, the Gould Yamaha in the lobby of Roy Thomson hall,(two more Gould pianos are in Ottawa) maybe have lunch at Fran's restaurant, near the apartment at Yonge and St. Clair.
I have sometimes wondered if there is any interest in having informal guided tours for visitors which would include all the sites without the visitor having to find his way around? Let me know. The places are fairly widely spaced, and it would take some effort to find some of them. See an excellent web page at www.uottawa.ca/~weinberg/gould.html and click on "A Tour of Toronto" for addresses, etc.
Bruce Cross
---
Date: Sun, 27 Apr 1997 15:41:43 -0400 (EDT)
From: Matthew C Gamber [mgamber@bgnet.bgsu.edu]
Cc: f_minor@email.rutgers.edu
Subject: Re: Eaton's No More

The Eaton auditorium where Glenn and Andrew Kazdin has been gone for quite some time. During the mid-seventies, Andrew and Glenn made a prolific amount of recordings in the auditorium at night when the store was closed. Some shopping centers then were built with fully equipped auditoriums and stages. Glenn didn't fly for nearly a decade at that point and didn't care for the trip to New York anymore. With permission, they set up a portable studio with equipment Glenn had purchased to replicate the recording process used in the Masterworks studio.
The doors were shut years later and the operations stopped. Eaton's announced its plans for a larger shopping center downtown to expand the store. Having two stores in operation was redundant, so Glenn and Andrew in the midst of their own operations, were made to look elsewhere.
Their were no recordings the following year due Glenn's physical difficulties with the control of his hands. Glenn and Andy returned to the gutted Eaton's center wheb they discovered the auditoium was still partially intact. The building had no heat or running water. There were a few lightbulbs, a few walls, and a fog of plaster dust. Portable heaters ran on high but were only used between recording sets since they emitted such a loud roar. Only a handfull of recordings were made here until Kazdin was fired for failing to use the new digital decks to record the concert of a different artist. Kazdin was allowed to continue to work producing Glenn's records though since they had a working relationship for over a decade and a half. Glenn preferred to produce on his own and ended abruptly the relaitonship. The point to this history: The building where Glenn made his recordings has not been an Eaton's department store for almost twenty years now.

---
An email from Daniel Burke - / Oct 25, 2010 Michael,
Attached are some pictures, as requested, of my self-guided GG tour.
A few notes: Gould's neighborhood looks to be largely unchanged in the time that's passed he himself did. The streetcar still runs right down St. Clair Ave, the building in which he lived is still lovely inside and out (with an easily public-accessible lobby, and a historical marker), and there's a park dedicated to his memory about a half-block west of the building. The park is home to a children's playset, a gorgeous old tree, and a lovely statue of Peter Pan, capturing, seemingly, Gould's innocence of spirit.
The Fran's Diner in his neighborhood is now a chain coffee shop/patisserie, but other restaurants in the Fran's chain are still around in Toronto and worth a visit for a decent burger and some sweet potato fries.
The Gould plot at Mount Pleasant Cemetery (a two-transit or cab ride from his home) is a bit of a hike to find, but touching - especially the opening notes to the Goldberg Variations engraved on his personal marker. A few fans have left behind mementos, including (on my visit at least) flowers and a small figurine of a squirrel.
The church where his funeral was held (St. Paul's Bloor Street) is a beautiful building unto itself and worth a visit for any of the faithful. Much of it has been recently modernized/added-to, but the main worship area is still as impressive as it must have been in 1982.
I missed stopping by the very-accessible statue of him outside the CBC studies in downtown (and missed the obligatory "I'm talking to Glenn Gould!" photo op) but if I ever return it would rank high on a list of places to visit.
Hope this helps. Let me know when/if you have a chance to update the webpage. I strongly encourage you to at least keep it live, since others must certainly be reaping the benefits of your work as I did.
Thanks again for all your efforts. Only through work like that can we fans help maintain the importance of Gould's history, to the wonderful blessing his music is in all of our lives.
Best wishes, Daniel
Daniel Burke's Glenn Gould Toronto Tour pictures, October 2010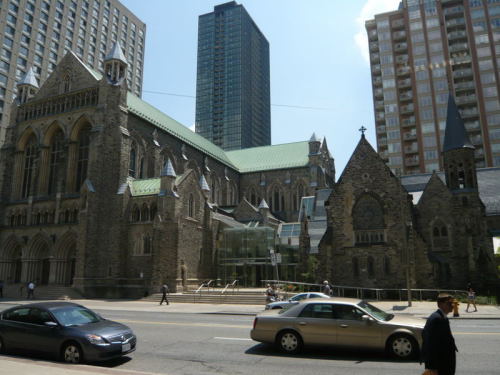 Church of GG's funeral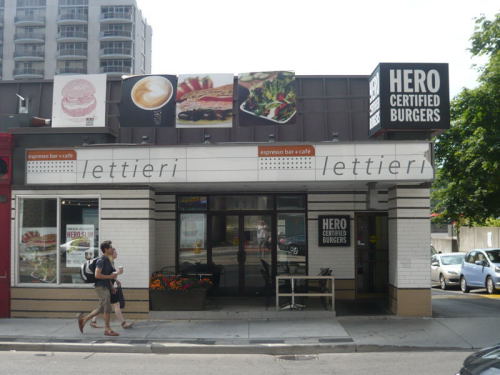 Former Fran's near Gould's home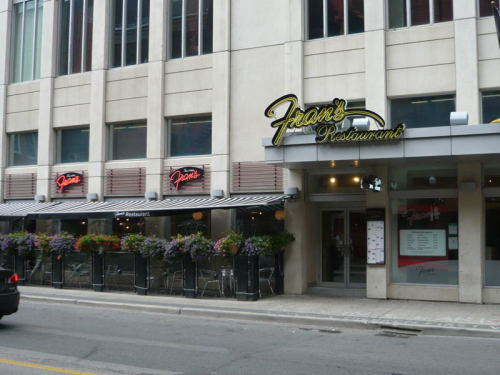 Fran's Toronto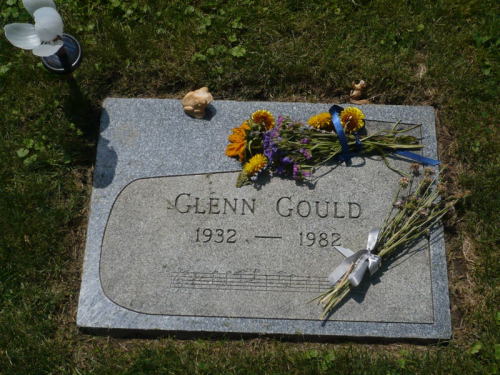 GG grave marker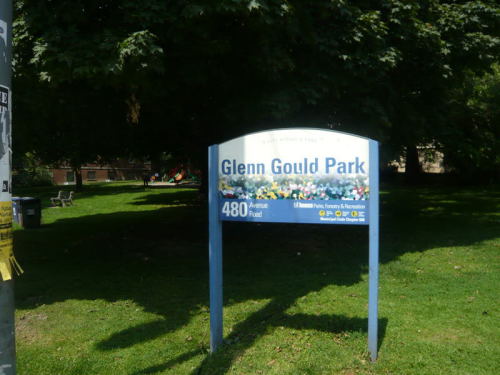 Glenn Gould Park, St. Clair Ave 1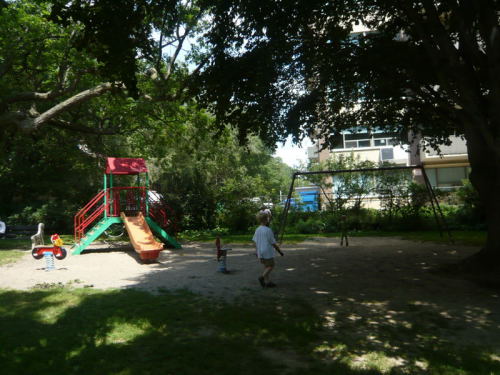 Glenn Gould Park, St. Clair Ave 2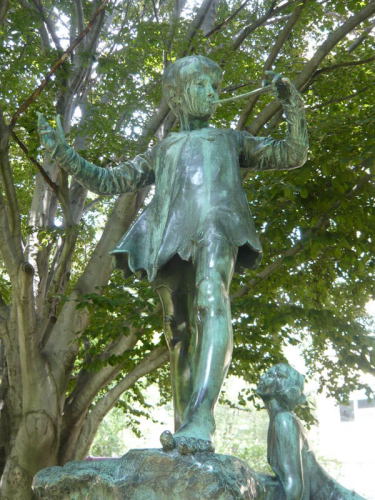 Glenn Gould Park, St. Clair Ave3 - Peter Pan statue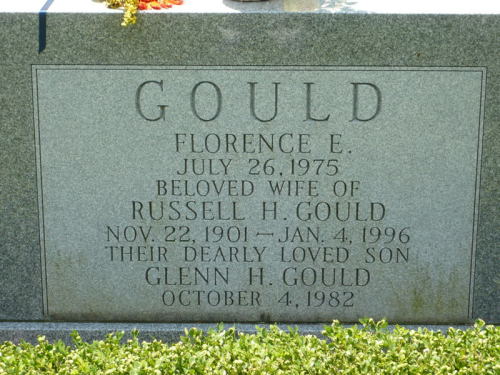 Gould family gravestone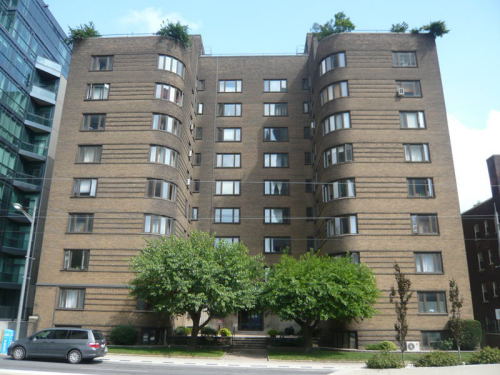 Gould's condo building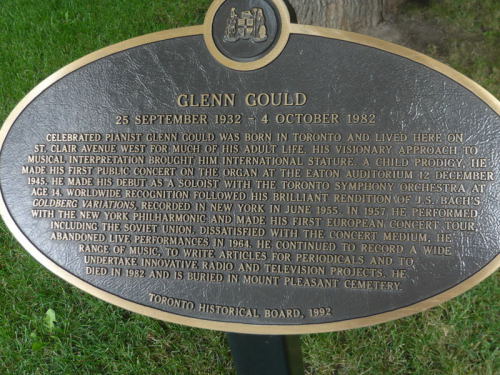 Plaque at Gould's building
---

Return to Glenn Gould: A Perspective homepage
[Last updated June 13, 1996] [Last updated October 24, 2010]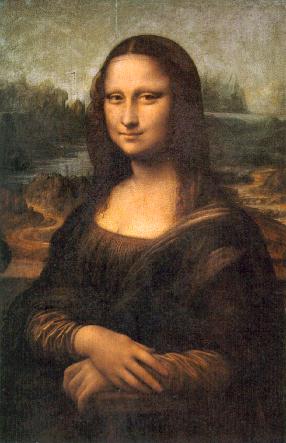 ---